Education Programs
The Sam Houston Museum offers a variety of activities and tours for all groups!
We offer programs for public, private, and homeschooled groups, as well as organizations of all kinds. Please contact us for special program options.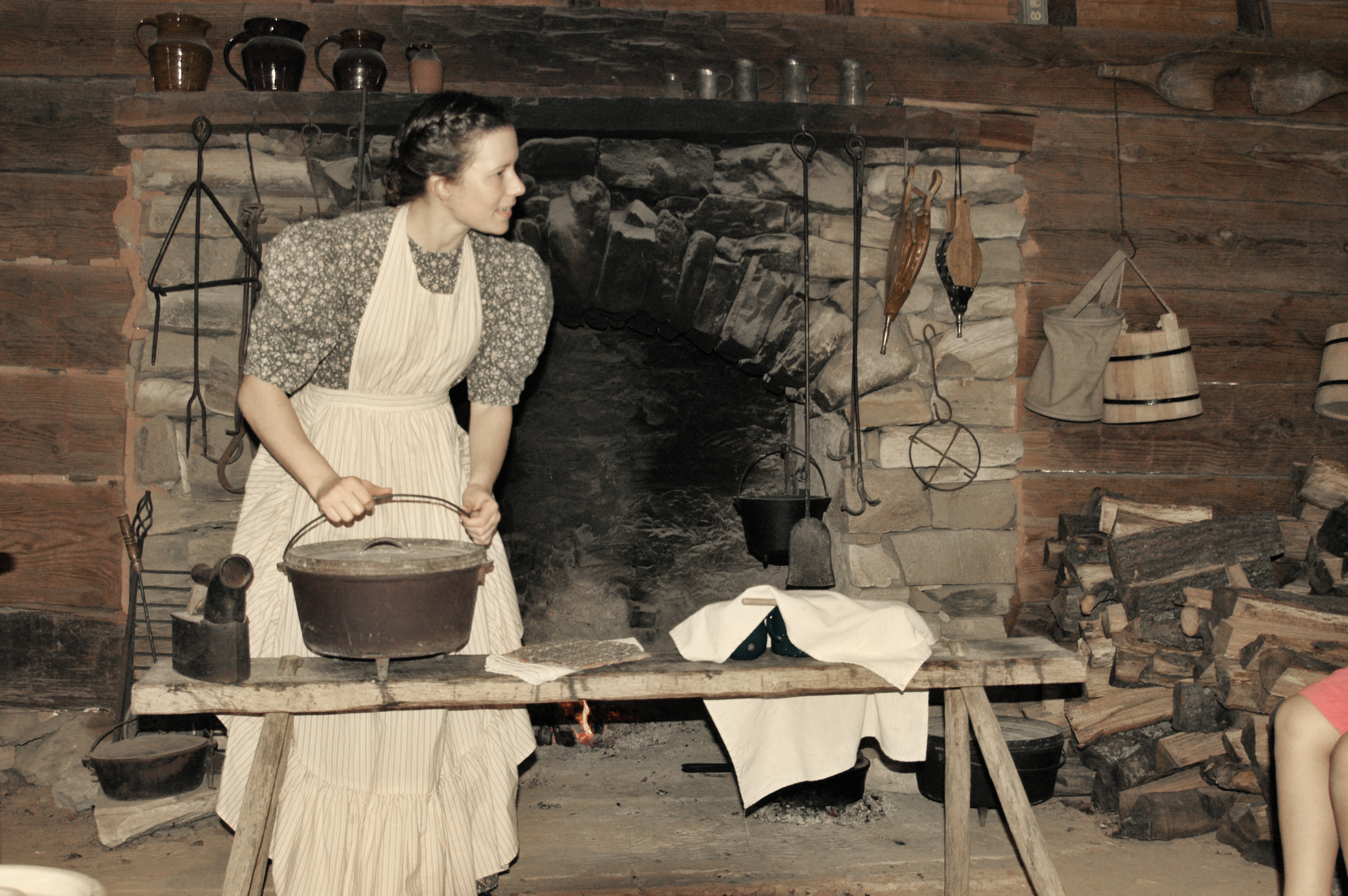 Hands-On Tours

The museum offers hands-on tours, including our popular Work and Play on the Houston Family Farm. These tours are weather-dependent and usually run between September and February. We can accommodate up to 60 guests with a minimum of 20 students per day. Generally, 2nd through 4th grade students attend these tours although the content can be altered to suit any age or ability. The cost of the program is $5.00 per guest. Also available for older students is Social Customs and Frontier Skills of the 19th Century.

Large Group Tour

The museum also offers tours for large school groups that incorporate many of the same hands-on elements. We can accommodate up to 150 guests. Our guided tour consists of a short video about Sam Houston, guided visits to the Woodland Home and Steamboat House with costumed historians, living history demonstrations, a visit to the Main Memorial Museum, and our museum store. You may choose from several demonstration options including hearth cooking, historic toys, blackpowder gun and pioneer skills, medicine of the 19th century, blacksmithing, and woodworking.

Generally, 4th and 7th grade students especially benefit from this type of tour. The cost is $3.00 per guest plus $30.00 for each demonstration. Groups of 100 or more must have at least two demonstrations.

The museum allows only 2 adults per 20 children during all field trips. Additional adults will be directed to alternate activities.

Home School and Special Needs Groups

The museum offers tours for homeschool groups, special needs adults and children, clubs, and others. We are flexible to suit your needs. Generally the experience will include tours of the two historic homes, and a hands-on demonstration or craft similar to those listed in the Hands-On Tour or our Large Group Tour. Cost is dependent on the activity.

Senior Tours

The museum offers tours specially designed for seniors all year long. Wheelchair access is available for most, but not all, of the tour areas. There is walking required across gravel paths and, in some areas, the ability to climb steps is required to see every part of the museum. Our tour consists of a movie about Sam Houston, guided access to the Steamboat House where Sam Houston died, the family's Woodland Home, Sam Houston's Law Office, and Aunt Eliza's Kitchen before visiting the Main Memorial Museum. Groups of over 35 guests can request a costumed guide. The cost is $3.00 per person.

Demonstrations

The museum offers demonstrations on a rotating basis nearly all year long. Contact us for more information or if you would like to book a particular demonstration for your group. Topics include Kick-Wheel Pottery, Blacksmithing, Woodworking, Spinning and Weaving, Tin Punch Crafts, Flower Pounding, Cornhusk Doll Classes, Pioneer Skills, and more.

Summer



During summer months, the museum offers free tours with paid admission. Tours leave at 10 AM and 2 PM from the Walker Education Center located at 1402 19th Street. For these summertime visits to the houses, historic grounds, and museum, groups of all ages and sizes are welcome, though reservations are highly encouraged.

How to make reservations:

Choose several possible dates. We fill up fast so be sure to have alternative dates ready.

Know how many guests will be coming and ask about what program you would like. Have contact information ready, including name, phone, address, and email.

Your timely arrival for your tour is very important. Delays may mean museum staff have to reduce programming for your group.
If you would like to contact the museum education department please call 936-294-3153 or email museumeducation@shsu.edu. If you would like to contact the Curator of Education, please call Helen Belcher at (936) 294-3153. We are often out giving tours, so please leave a message.